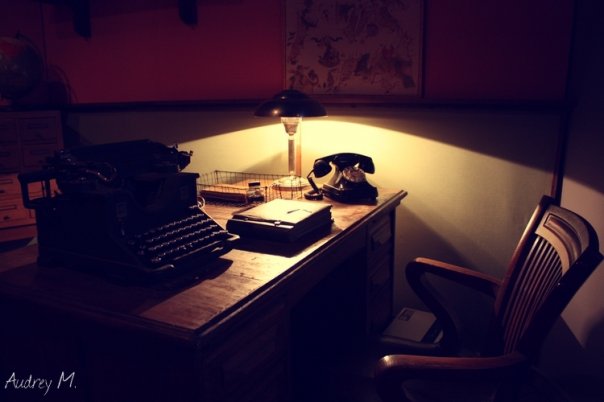 « As long as you got me you won't need nobody » ♥.


HI SWEETHEART ♥.
Je vous poste un petit article rapidement, sans savoir si je pourrais l'éditer ce soir avec des choses plus intéressantes ... J'ai un devoir de Français à faire, avec un corpus & une écriture d'invention, & aussi un contrôle d'Histoire à apprendre : youhou.
J'aurais dû commencé ça hier, mais comme vous le savez, j'étais au défilé des Galeries Lafayette. & J'y étais bien malade, malheureusement. J'ai commencée à être sérieusement enrhumée depuis Jeudi, ça a continuer Vendredi lors de la ( super ) sortie d'Art, puis Samedi. Heureusement les médicaments ont eu l'air de faire un minimum d'effet & j'ai survécu, même si je ne suis toujours pas guérie.
Pour en revenir au défilé, tout été très bien, même si au dernier moment nous ne nous sommes pas faites coiffées & maquillées, du coup j'essayais tant bien que mal de me faire paraître moins malade que je ne l'étais.
Ma Maman a pris quelques photos FLOUES. Donc, j'attends les officielles, celles des Galeries Lafayette. Je ne sais pas quand on les aura mais j'espère que ça sera rapidement ;'D. J'ai néanmoins pris quelques photos de ma tenue que je vous poste dès que possible.
J'espère que tout le monde va bien en tout cas ; souhaitez moi bonne chance pour mes devoirs ;__;'.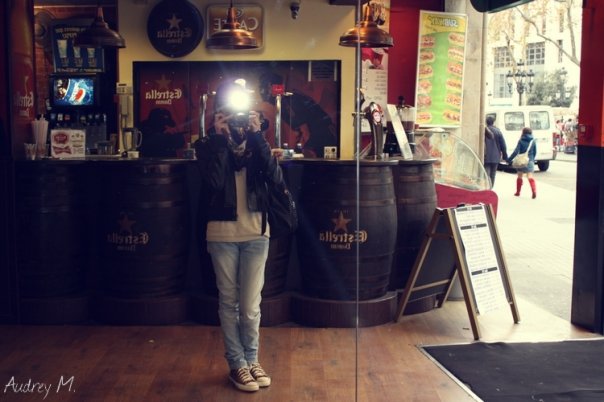 Barcelone, Decembre 2009.
I send you a little message just to say that I'm not sure that I could post anything today, because I've got a lot of important homeworks ... Actually, I am also sick since Thursday, it sucks. Yesterday I went to the fashion show of the Galeries Lafayette & everything was cool. My mum took some bad photos, so I hope that the official photos will be available soon so I can show you them. I took some photos of my outfit, so I will update this article as soon as I can, so you don't have to wait for the official photos to see what I was wearing.
Hope that everyone is ok, & hope you'll wish me lots of luck for all my homeworks ...
LOVE YOU ♥.
Audrey.

Post-Scriptum
: Je lis bien évidemment tous vos commentaires, mails & etc. Si je prends un peu de temps pour y répondre, c'est parce que je manque vraiment de temps, mais promis, je réponds à tout le monde aussi vite que je le peux ! N'oubliez pas non plus que vous pouvez me posez des questions sur
mon Formsping
;'D.
I obviously read all of your mails, comments & so on. If I take a little bit of time to answer it's because I don't really have time .. But promise, I answer to everyone. & Don't forget that you can ask me anything on
my Formspring
.


UPDATE :
Désolée de vous traumatiser avec ma tête de malade-désespérée-par-ses-devoirs-de-Français ... En plus ma tenue est nulle u___u'.
Sorry for made you afraid with my face of sick & desperated by her French homeworks ... BTW, my outfit is a little bit .. Useless ? LOL.




Jupe ~ Skirt

: robe transformée d'origine oubliée ~ Dress from I dunno ...,

Tee-shirt

: Jennyfer,

Pull

: Lacoste,

Ballerines ~ Shoes

: New Yorker ( à 4 euros 95, qui dit mieux ? ),

Collier ~ Necklace

: H&M,

Ceinture ~ Belt

: Tati.